LARGE BIG GREEN EGG PACKAGE
Travel Country Outfitters has provided Demo Eggs for all cooks to use during the event. Eggs used at the Central Florida Fall EggFest are made available for purchase before the event at a subtantial discount. Demo Eggs will be sold prior to the event only.
There are a limited number of Demo Eggs available, so do not hesitate! Eggs come with full factory warranty.
Personnel will be at the event to assist with loading. You must provide transportation for the Egg (truck or trailer). We will not load the Egg into a car. We do not offer delivery of Eggs at this time.
TravelCountry will have additional accessories and supplies available for sale at the Eggfest event site.
These eggs will only be available for pick-up at the end of the Eggfest Event.
About Travel Country Outfitters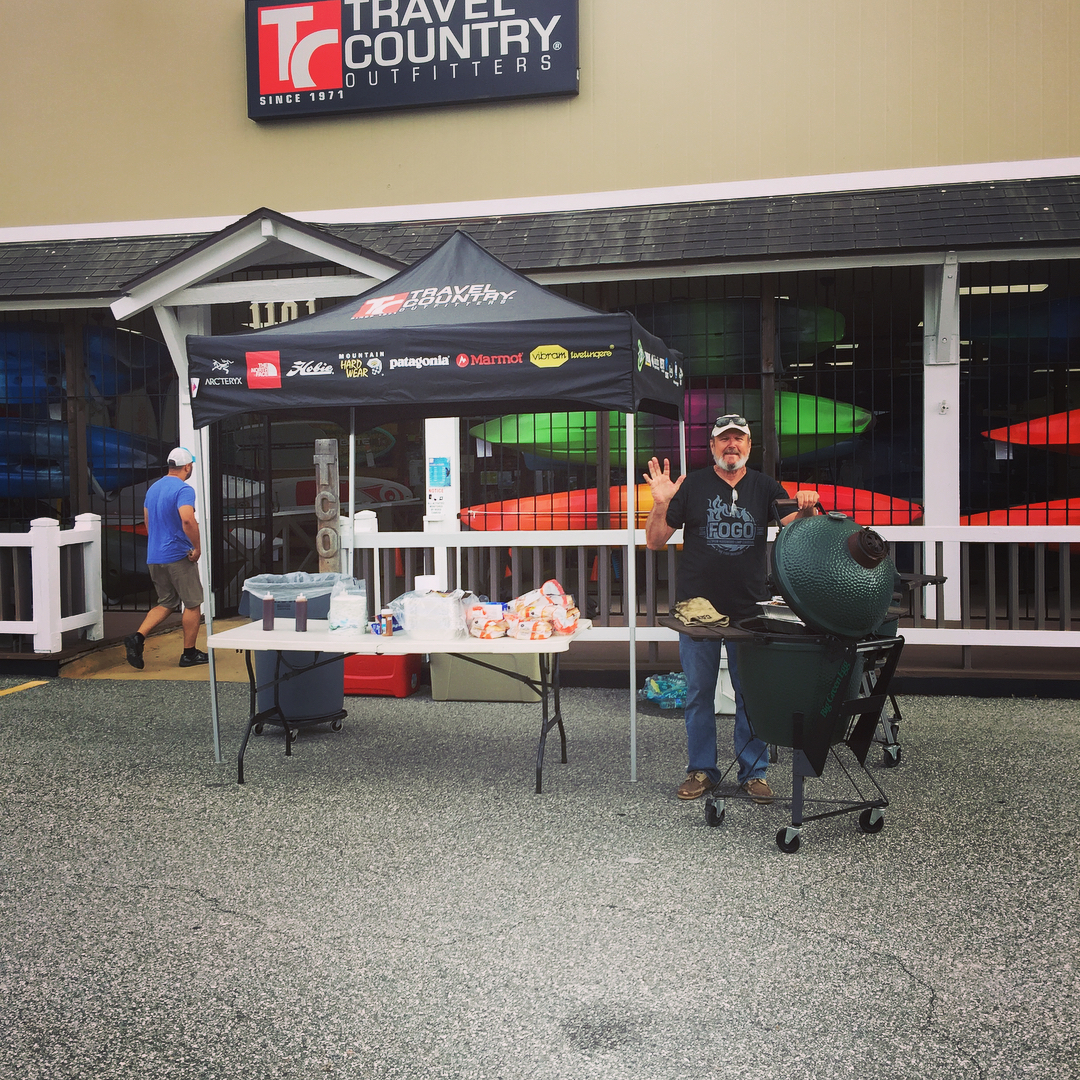 Orlando, Altamonte Springs, Winter Springs, Oviedo, Winter Park, Maitland…outdoor enthusiasts all over central Florida rely on Travel Country for expert advice, gear and clothing for their outdoor adventures. The Travel Country staff lives for outdoor adventure. Among our team you'll find avid hikers, paddlers, skiers, surfers, mountain bikers…the list goes on. If it happens in the outdoors someone on our staff eats, drinks and sleeps it. In fact, we have some of the top outdoor athletes in the country right here in our Altamonte Springs store and on our adventure race team.

1101 E Altamonte Drive
Altamonte Springs, FL 32701