COOKING DEMOS
We are excited to have some of the best Green Egg professionals demonstrating their culinary skills. Don't miss this great opportunity to get ideas and learn how to increase your Green Egg IQ!

Dr. BBQ
This year, we are excited to announce that Ray Lampe, aka Dr. BBQ will be joining us at the Central Florida Fall Eggfest. Lampe has been all over the place — from the Food Network's Chopped to a judge on FYI's World Food Championships. He's written cookbooks, was inducted into the BBQ Hall of Fame in 2014 and is co-owner of several Dr. BBQ restaurants. You won't want to miss his demos or have a chance to taste the goodies he'll be preparing.
If you're looking for a slew of recipes, he's got a bunch for you such as bacon-wrapped pig wings (I guess pigs can fly), peachy baby back ribs, Dr. BBQ's sweet potato pie with Jack Daniel's and a little end zone barbecue rub. My lips are smackin' just thinking about all of that.
Orlando Meats
Founded in 2012, Orlando Meats offers locally sourced protein from farms within 250 miles of Orlando. They utilize farms that follow organic practices, raise their animals on pasture and provide them with natural diets to produce the best quality meat. Orlando Meats also uses the entire animal to reduce waste and create lesser known cuts. We also have Orlando Meats cooking and demoing butchering techniques.
Their restaurant at 728 Virginia Drive serves up breakfast and lunch and a Sunday brunch complete with all the fixin's.
Visit their website at Orlandomeats.com.
Alex Woda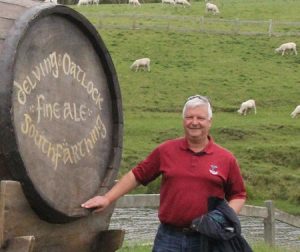 Alex is a cook, musician, wine lover and BBQ master. He has been an Egg Head for over 12 years and uses his Big Green Egg for all types of recipes. His favorite egg recipes are:  Pulled pork, Brisket, Ribs, Beef steak, Chicken, Pizza and Baked Beans. He loves to experiment with new recipes and also loves to eat foods cooked on the Egg!
Alex lives in Toronto and uses his egg all year round and is excited to show off some of his favorite recipes on stage.
Things you'll learn from our chefs…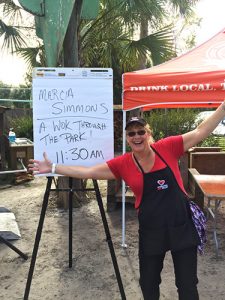 Learn how to control the temperature and how to get the best results! This is an eggcellent time to ask questions of our chefs and get answers about cooking on the egg.
Learn how to master the 'reverse-sear' method of cooking and take home the recipe for an outstanding seasoning that creates a perfect, savory crust on everyone's favorite holiday meal. Move over turkey! You'll be cooking steak this Thanksgiving!
Want more recipes? Read the Big Green Egg Lifestyle Magazine for cooking tips and ideas. Also check out Dr. BBQ recipes.